FC Barcelone-OLympique Lyonnais
Du 13 Mar 2019
au 14 Mar 2019 Choc au Camp Nou ! Le grand Barca accueille l'Olympique Lyonnais pour ce 8ème de finale retour de la Ligue des Champions. Rien n'est écrit d'avance et l'OL de Genesio est capable du meilleur, Pep Guardiola et ses Citizens peuvent en témoigner. Les Blaugranas devront donc se méfier et offrir leur meilleur football. Un grand moment de sport en perspective. Pour assister à ce match, réservez sans attendre votre package avec l'hébergement et la place de stade officielle.
Votre formule Champions League comprend :
- 1 nuit d'hébergement à Barcelone
- Le petit-déjeuner
- Le billet pour le match
Stadium Map
imageplanstade
Pour cette rencontre, nous vous proposons le billet officiel au Camp Nou selon les 6 catégories détaillées ci-dessous.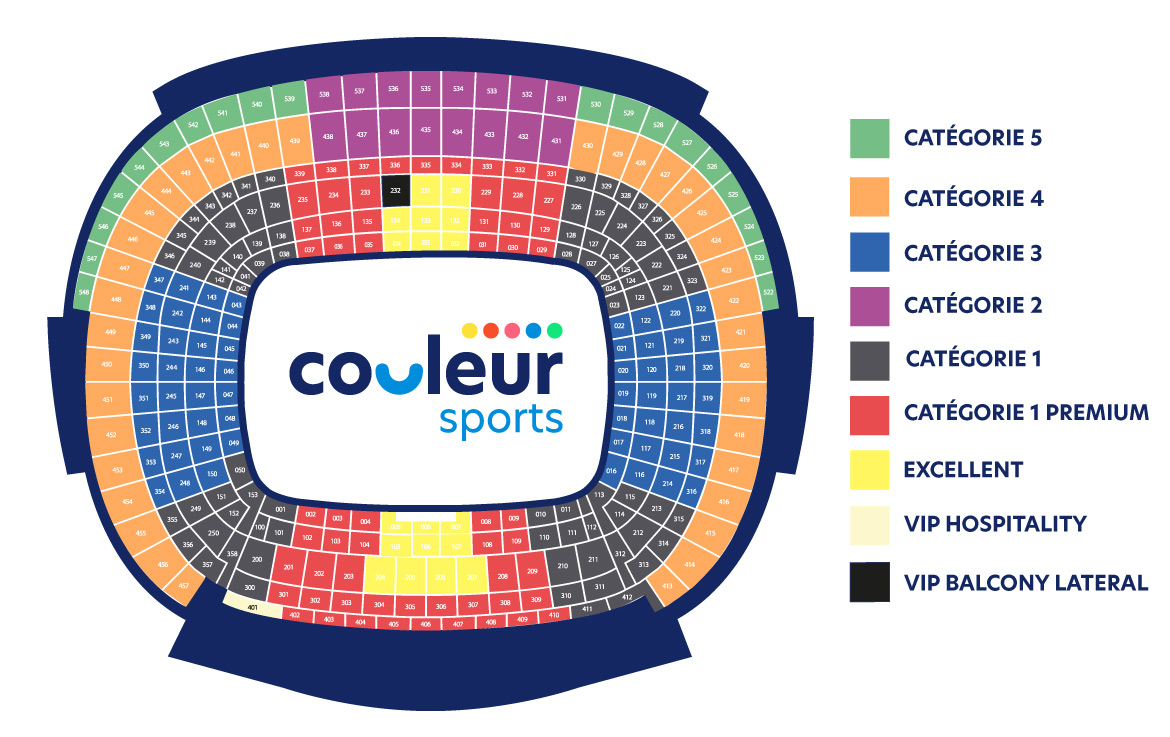 En option, nous vous proposons le Barca Tour. Pour tout fan du FC Barcelone, c'est une visite incontournable. Vous aurez accès aux vestiaires des joueurs, à la salle de presse, au tunnel d'accès au terrain, à la pelouse et bien entendu au musée FC Barcelona ! A sélectionner ci-contre.

Sur demande, nous pouvons aussi vous donner accès à l'ensemble des prestations VIP du Camp Nou (loge privative ou salon VIP). Contactez-nous.

Merci de noter que ce séjour est destiné uniquement aux supporters du FC Barcelone. Si vous supportez l'équipe adverse, le personnel de sécurité peut vous refuser l'entrée au stade (attention aux écharpes, casquettes, maillot...).
ACCOMMODATIONS
prolongation
For this game, we can offer you 3* hotels a conveniently situated only a few steps away from the Sants central station. You will be able to reach the Camp Nou stadium in 20 minutes walking, and the Plaça Catalunya in 7 minutes on the metro.
We ask you to please take into account that television programming and/or other national competitions can modify the date and time of the match. In case of rescheduling, Couleur will make a maximum effort to make your services coincide with the date of the match but holds no responsibility.
Reviews
You may also be interested in the following product(s)