Séjour Football Liga

FC Barcelone-Rayo Vallecano

Barcelone

Du 19 Jan 2022

au 20 Jan 2022 Le grand Barca accueille les Rayistas du Rayo Vallecano pour le premier match à domicile de l'année. Découvrez le temps d'un week-end la capitale Catalane et validez votre billet pour le plus grand stade d'Europe !


Votre week-end Liga comprend :
- 1 nuit d'hébergement à Barcelone
- Le petit-déjeuner
- Le billet pour le match
- Le mini-guide sur la destination
- L'assistance téléphonique Couleur
- La garantie flexibilité Couleur
Réservez en toute sérénité avec Couleur !
Dans le contexte actuel, nous comprenons qu'il est parfois difficile de s'engager sur un séjour Football. Avec nous, restez serein et bénéficiez de conditions ultra-flexibles en cas de report, huis clos, annulation... Découvrez nos conditions de réservation en cliquant ici .


Ticket
imageplanstade
Pour cette rencontre, nous vous proposons le billet officiel au Camp Nou selon les 6 catégories détaillées ci-dessous :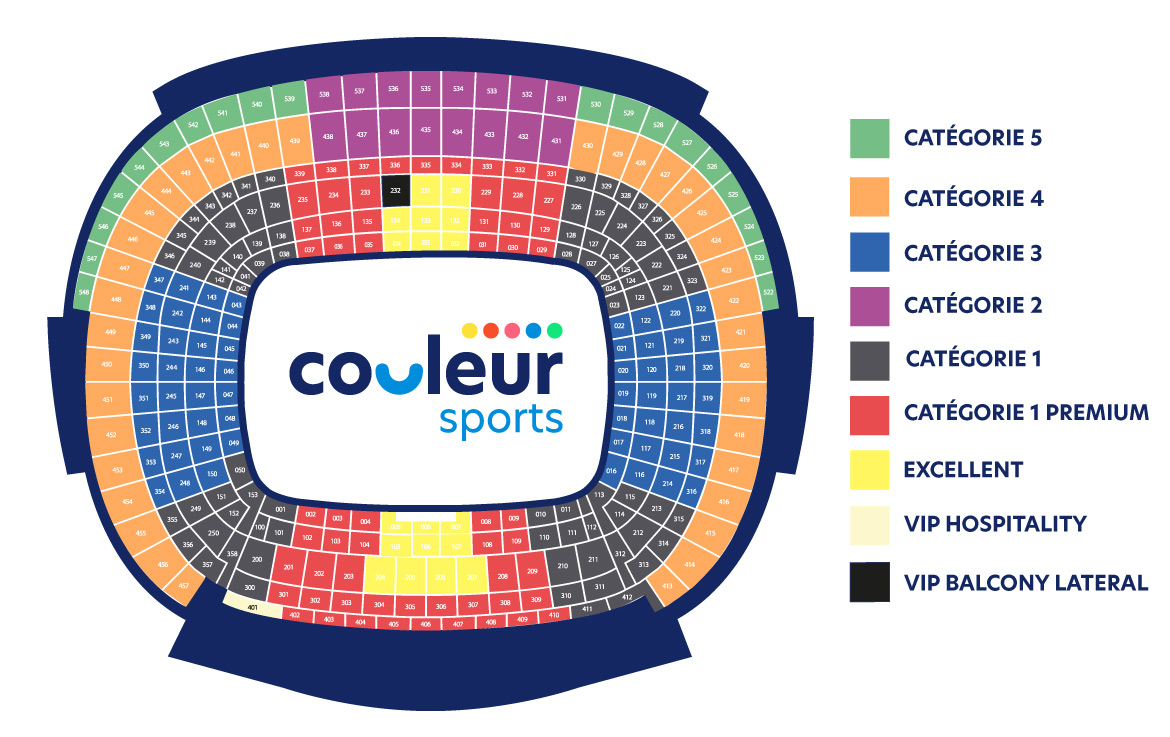 Quand se jouera le match ?

En début de saison, la Liga établit un calendrier des 38 journées de championnat. Quelques semaines avant la rencontre, la Liga fixe définitivement la date et l'horaire du match en fonction de la programmation télévisuelle et/ou des autres compétitions.
- Si le match est définitivement fixé, la date et l'horaire sont mentionnés ci-dessus précédés de la mention « Match Fixé √ ».
- Si le match n'est pas encore définitivement fixé, nous vous conseillons de réserver dès maintenant votre package pour sécuriser vos prestations. Une fois le match fixé, Couleur s'engage à faire coïncider sans frais supplémentaire vos prestations avec la nouvelle date du match.
Les places sont garanties par paires.

Sur demande, nous pouvons aussi vous donner accès à l'ensemble des prestations VIP du Camp Nou (loge privative ou salon VIP). Contactez-nous.

Merci de noter que ce séjour est destiné uniquement aux supporters du FC Barcelone. Si vous supportez l'équipe adverse, le personnel de sécurité peut vous refuser l'entrée au stade (attention aux écharpes, casquettes, maillot...).
ACCOMMODATIONS
prolongation
For this game, we can offer you 3* hotels a conveniently situated only a few steps away from the Sants central station. You will be able to reach the Camp Nou stadium in 20 minutes walking, and the Plaça Catalunya in 7 minutes on the metro.
We ask you to please take into account that television programming and/or other national competitions can modify the date and time of the match. In case of rescheduling, Couleur will make a maximum effort to make your services coincide with the date of the match but holds no responsibility.
transport
vol
En compléments des séjours, nous pouvons vous proposer le transport au départ de votre ville (vol, train...) ainsi que les transferts à votre arrivée et/ou départ une fois sur place. Pour toute demande de devis, n'hésitez pas à sélectionner l'option "Je souhaites obtenir un devis transport" ci-contre lors de votre commande ou à nous contacter par téléphone au 04 72 40 50 60 ou par e-mail à info@groupecouleur.fr.
Reviews
You may also be interested in the following product(s)